With Phase One, Patriots off and running in offseason program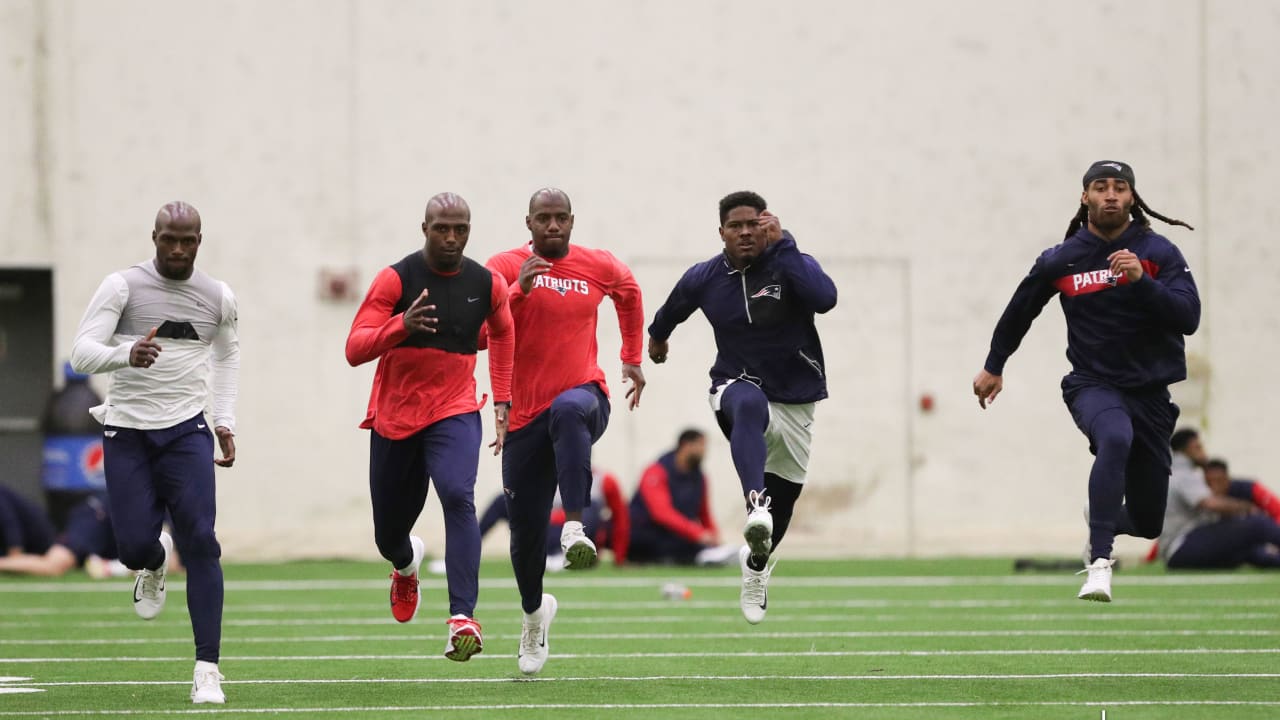 Across America, today is Tax Day. In the Bay State, April 15 is Marathon Monday. And here in Foxborough, it's Patriots Day.
Well, technically, the Patriots Day holiday is marked all across the Commonwealth of Massachusetts, but at Gillette Stadium, the reigning Super Bowl Champion Patriots returned to the facility to commence Phase One of their offseason training program.
Up until now, players could still use the Gillette Stadium premises for individual workout purposes, including rehabilitation from injuries sustained during the 2018 season, but any such activities could not be officially sanctioned or overseen by coaches or other club personnel, as they now are, with certain restrictions.
Teams like the Patriots who have returning head coaches can begin their official offseason programs starting today and lasting a total of nine weeks over a 10-week period (teams with new head coaches got a two-week head-start on April 1). A maximum of four workouts per week can be assigned to any individual player, and weekend workouts are off-limits.
It's also important to note that the workouts going forward are voluntary, with the exception of the three-day mandatory minicamp in June. However, almost every player on the roster generally shows up for the offseason program, which is broken up into three distinct phases of escalating activity and involvement, as dictated by the collective bargaining agreement between the league and the NFL Players Association, the union which represents all players.
Published at Mon, 15 Apr 2019 16:12:28 +0000