Kendrick Bourne hasn't been in New England long, but he's adopted his new team's "do your job" mantra.
And in addition to his role as wide receiver, he's taken another responsibility on to publicly recruit to the Patriots.
His first target? Chandler Jones.
Jones, a former Patriots defensive end, is rumored to have requested a trade from the Cardinals. The All-Pro pass rusher has spent the last five seasons with Arizona, missing much of 2020 after a season-ending bicep injury, but reportedly is unhappy with his contract and future with the team.
Bourne has an alternative for him.
"Come back," Bourne wrote in a caption on his Instagram story over a picture of Jones following the Patriots' Super Bowl XLIX victory.
Of course, it came with eyeball emojis.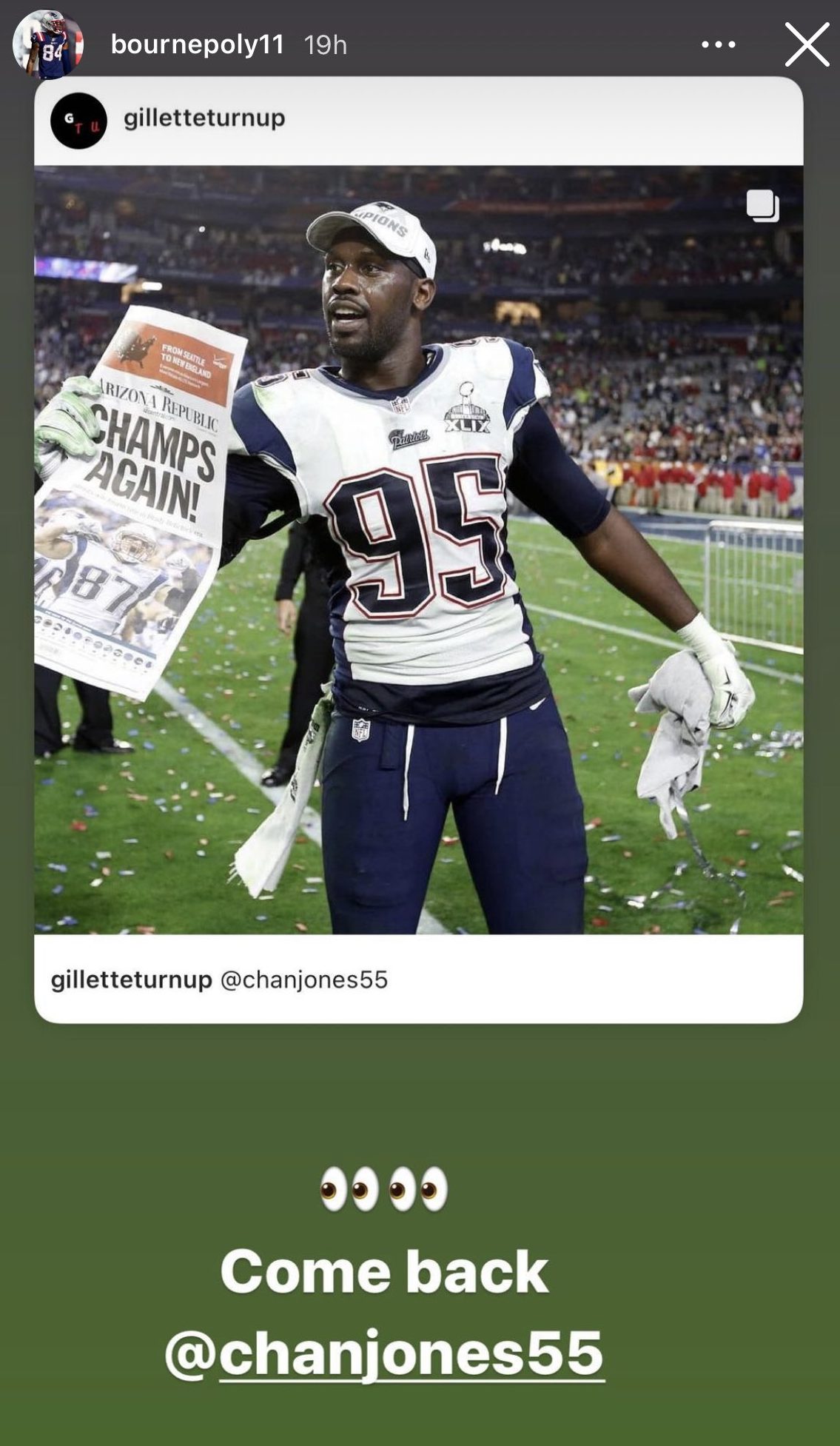 Jones played in New England for four seasons after being selected in the first round of the 2012 NFL Draft. His time with the Patriots included a Super Bowl championship and a bizarre story involving the Foxboro, Mass. police and synthetic marijuana that may have sealed his fate with the organization.
Of course, nothing can get done unless Bill Belichick actually wants Jones back in Foxboro and the Cardinals want to deal him, but Bourne's effort hasn't gone unnoticed.
The 31-year-old Jones was named an All-Pro in two of the last four years and recorded a career-high 19 sacks in 16 games during the 2019 season before his injury.
Jones carries a $20.8 million cap hit into the 2021 season, the last year of his five-year, $82.5 million deal. He's owed a base salary of $15.5 million before becoming an unrestricted free agent in 2022.
The post Kendrick Bourne Is Trying To Recruit Chandler Jones To Patriots On Social Media appeared first on NESN.com.