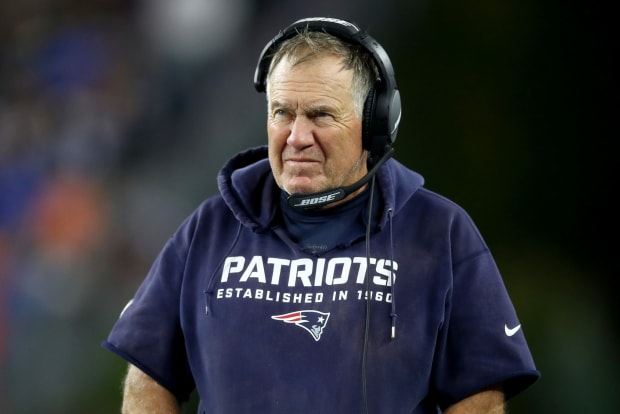 Unless Bill Belichick is keeping it all a secret, he has yet to make a big decision about his coaching staff. 
According to a report, Belichick has yet to decide on who his offensive play-caller will be this upcoming season. 
Josh McDaniels had the job last season. He left this off-season to become the head coach of the Las Vegas Raiders. 
Belichick is having a tough time deciding who will replace him. It's reportedly down to Matt Patricia and Joe Judge. 
"I've heard the same thing as @MikeReiss on the Patriots' offensive play-calling. No decision yet from Bill Belichick. It may come down to a competition of sorts during training camp. The top candidates are Matt Patricia and Joe Judge," said Henry Coffey McKenna. 
One interesting idea fans have floated around is giving the play-calling duties to longtime backup quarterback Brian Hoyer. After all, he knows the offense and has a great relationship with Mac Jones. 
"They should give the opportunity to Brian Hoyer," a fan said. "None of this staff knows the playbook better than he does. Not to mention that he has a great relationship with Mac Jones."
It's unlikely Belichick goes such a route, but it's an interesting idea.