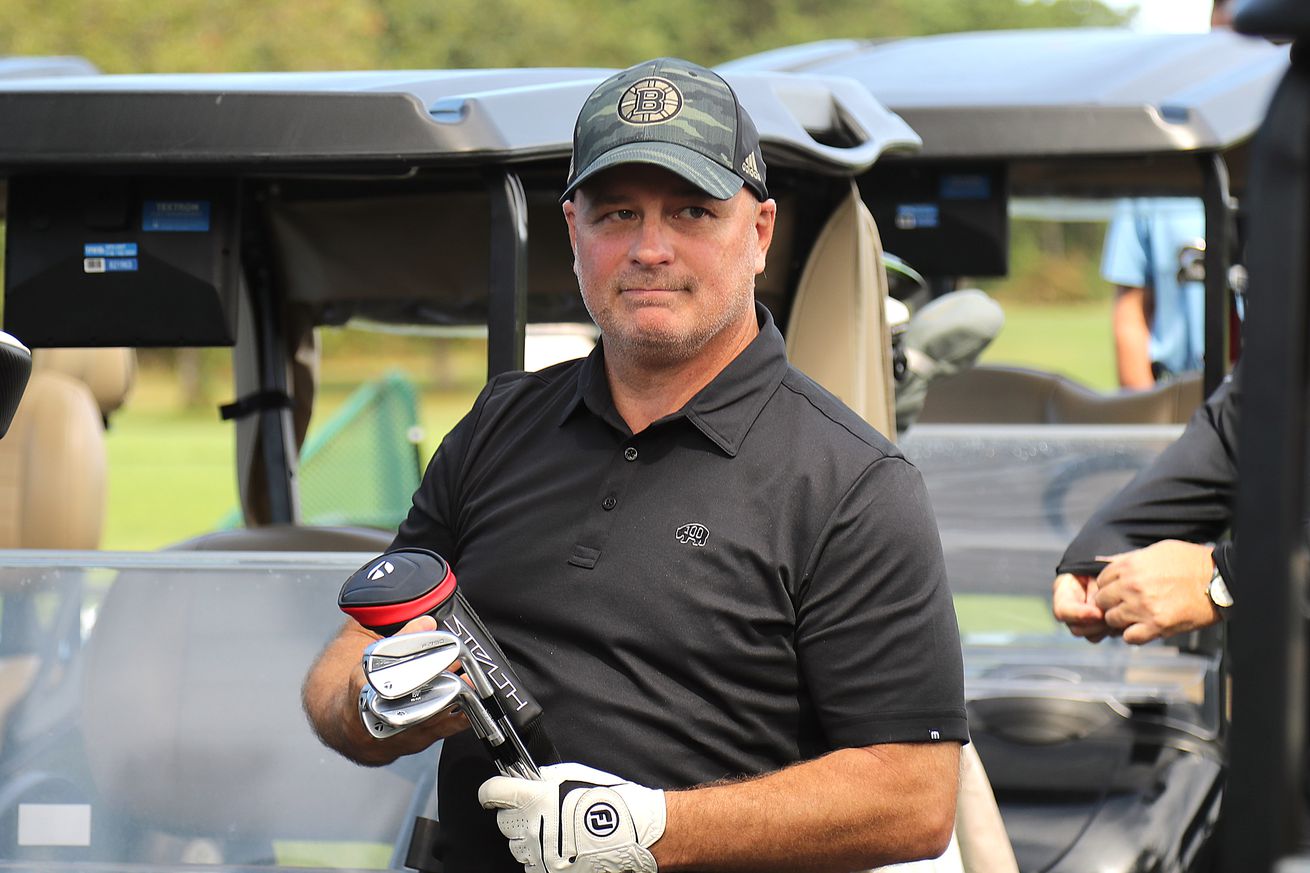 A housekeeping news day for the B's.
Monday was a day of checking media items off the list for the Bruins, as the team released two bits of news:
Jim Montgomery has a new assistant coach, and several other people in the organization have new titles.
The preseason broadcast schedule has been released.
First things first: a new member of Jim Montgomery's coaching staff!
McLean added to Montgomery's coaching staff
John McLean has been named an assistant coach, filling the assistant vacancy left by John Gruden, who is now the coach of the AHL's Toronto Marlies.
McLean actually joined the B's last season as a Skills and Skating Consultant. This will be his first big league coaching gig, though he previously coached Austin Prep and Malden Catholic (Massachusetts high schools).
The B's announced the following hires or new titles as well:
Dan Darrow, previously with the USNTDP, joins as Assistant Video Coordinator.
Derek MacKinnon, previously with the Calgary Flames, joins as a Pro Scout.
Josh Pohlkamp-Hartt, who has been with the B's for five years, is now Associate Director of Hockey Analytics.
Campbell Weaver, who has been with the B's for four years, is now Director of Hockey Systems.
Former Bruins defenseman Milan Jurcina has joined the organization as European Scout. Jurcina played last season in the Czech league, but is apparently ready to take on scouting instead.
Bruins release preseason broadcast schedule
Ah, the preseason: that magical time where you can never tell if the game is on NESN or NESN+ or Hulu or OLN or Versus or whatever else.
This preseason, the B's will be limited to NESN, NESN+, and TNT. The schedule is as follows:
9/24 vs. New York Rangers: NESN+
9/26 at Buffalo Sabres: NESN+
9/29 vs. Philadelphia Flyers: NESN+
10/2 at Philadelphia Flyers: NESN
10/3 vs. Washington Capitals: NESN
10/5 at New York Rangers: TNT
The Boston Red Sox season ends on October 1, which explains the shift from NESN+ to NESN beginning on October 2.
Hey, at least there aren't any random streaming services in the mix this preseason!